Mold Testing in Frisco, Texas
Mold is never a pleasant thing to have around the home. It can be hazardous to your health and that of your pets and children. Do not forget about property damage - an unattended mold infestation can run rampant in your home's interior. You may need to completely replace items like furniture, upholstery, and carpet that have been destroyed by mold.
Mold testing becomes necessary if you think there is mold on your property. If you live or do business in Frisco, Texas, we're here to offer you the best mold testing service in the city. All you need to do is reach out to us as soon as you suspect mold in your premises or the moment you experience flooding or plumbing problems that could make your space conducive for mold growth.
What We Do
As soon as you reach out to Frisco Carpet Cleaning, we'll schedule an appointment with you. During this appointment, we'd run a quick assessment of your property to give you an estimate of how much it would cost you to get your space thoroughly tested for mold.
Our expert will also use our testing devices to collect as many samples as necessary from the different parts of your property. These samples are then sent to a licensed, independent laboratory for scientific examinations. Upon receiving the results of each examination, we interpret them for you and make recommendations for the best remediation steps you can take.
Effects of Mold Growth on Your Health
When you fail to detect mold on time, you and the members of your family, colleagues could get exposed to the spores. Sadly, mold spores are bad for your health and may trigger the following symptoms when inhaled or consumed in substantial amounts:
Allergies such as skin rash, runny nose, sore throat, and shortened breath
Asthma attack for asthma patients
Irritation in the eye, nose, lungs, and skin
Lung infection in people with immune deficiencies
Exposure to black mold, a mycotoxin-releasing specie of mold, can possibly lead to a condition known as mycotoxicosis with the following symptoms:
Mood swings
Headache and pain
Nosebleeds
Upper and lower respiratory issues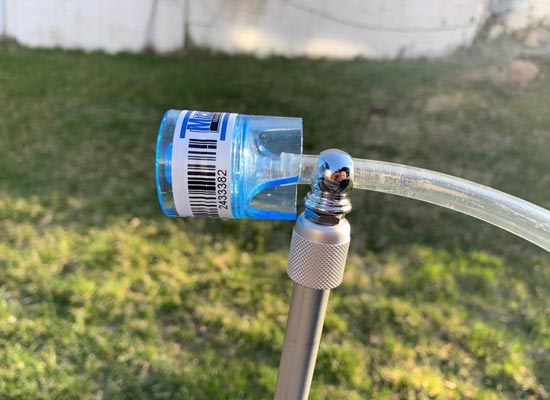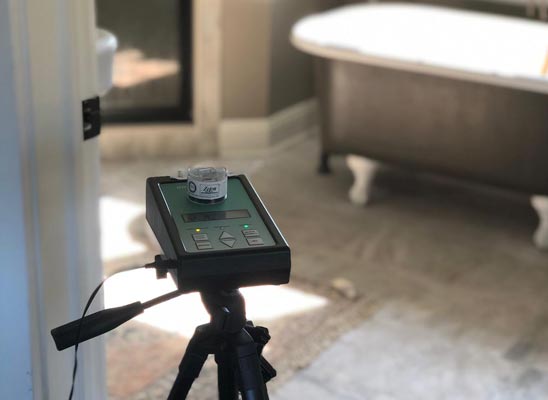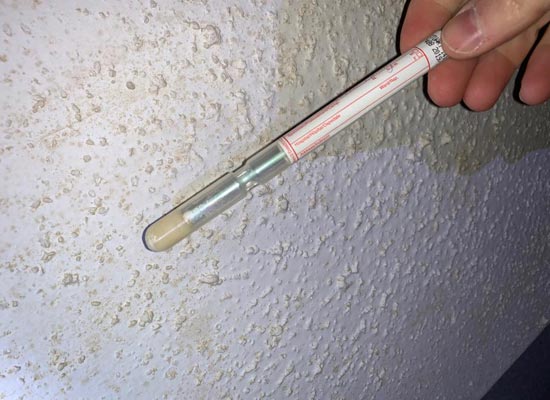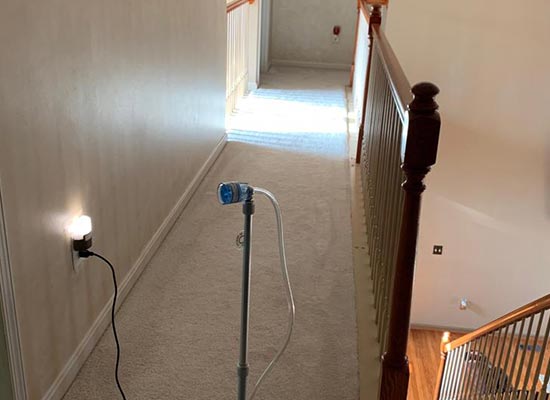 How Much Does Mold Testing Cost?
The cost of indoor mold testing on your premises will differ from that of other properties and depends on some factors. These factors include:
The size of the space you're testing for mold. When we test your living or office space for mold, we do not simply collect a single sample for the entire building. We must collect from individual rooms and compartments, as required, to ensure that we provide you with the most accurate information. Hence, the overall size of the space that may contain mold growth, and consequently the number of samples collected, will determine how much you will be charged for mold testing.
If your situation requires additional checks, such as a thermal imaging inspection, this will add to the total cost.
Give us a call. Our company customer support representative will be ready to give you an estimate of how much it would cost you to get your space tested for mold.
Do You Suspect Mold on Your Premises? Call Us!
We work together with our partner, O2 Mold Testing in Dallas, to bring you mold testing services that are prompt, professional, and reliable.
Our mold experts are highly trained and have tested numerous houses and businesses for mold. We know how to collect samples so that you will receive meaningful results for your property. We also work with licensed, independent laboratories to process the testing samples, so you never have to worry about receiving biased results.
Our work hours are equally flexible and can accommodate even the busiest schedules. All you need to do is reach out to us, and we'll schedule a pre-assessment visit to your property in Frisco.